Discover the most popular event venues in London
February 9th, 2023 by Elisabeth Vosatkova
London is a city with a rich history and culture, and it is no surprise that it is home to some of the world's most iconic and spectacular event venues. From historic castles to modern convention centers, there is a venue to suit every style and occasion. Whether you're hosting a corporate event, a wedding, or a private party, the city has a wide range of options to choose from. Some of the most popular venues include Sky Garden, the Glaziers Hall, and Skylon. Each venue offers unique features, such as stunning views, state-of-the-art facilities, and exceptional catering services. If you're looking for the perfect event venue in London, there's no better place to start than by exploring these world-renowned venues.
The Bloomsbury hotel
A stay at the Bloomsbury gives you the chance to indulge in luxury and style while in London. The historic ballroom inspired by King George V offers a sophisticated event space and is considered as one of most remarkable meeting rooms in central London. The renowned Chapel, as well as the small, book-lined Seamus Heaney Library, are based in the Queen Mary Hall, a grand ballroom with soaring ceilings and Waterford Crystal chandeliers. The venue's facilities are made to meet the highest demands, whether you're planning a conference, wedding, business dinner, or party.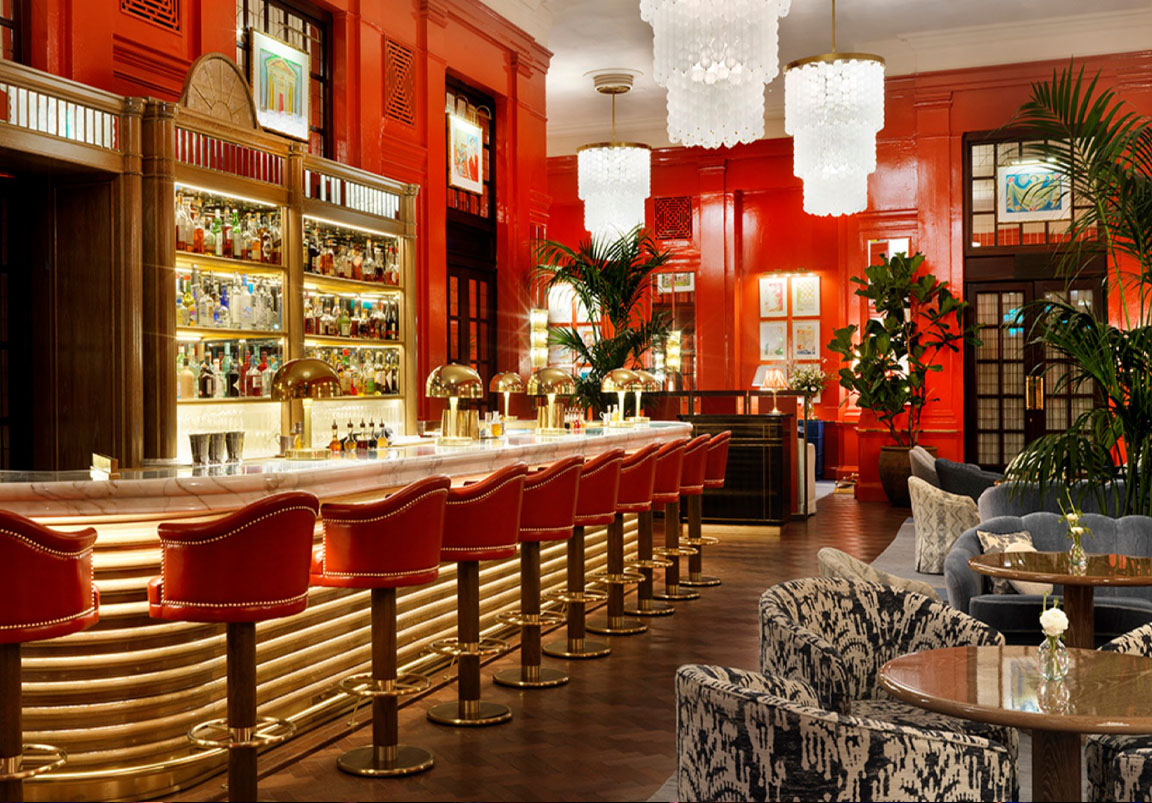 Town Hall Hotel
Each room at the Town Hall hotel has been individually designed with magnificent Edwardian period elements, while others have an up-in-the-eaves, loft-style appearance. The Town Hall Hotel, located in the bustling East End, blends historic beauty with cutting-edge design and a dedication to the beauty of life. The hotel has been a famous feature on East London's dining scene, and for good reason: three unique venues can be found on the hotel's property. Da Terra, Elis Restaurant, and Silk Weaver are the restaurants where you can taste Michelin-starred cuisine in a stunning environment.

Glaziers Hall
Glaziers Hall at London Bridge is a one-of-a-kind event location with incomparable views of the Thames and the London city centre. The venue provides exclusive conference venue hire, enabling 7 rooms with a capacity of up to 450 guests. The London Bridge Arches room has been beautifully rebuilt to combine centuries of history with modern and contemporary architecture. The Banqueting Hall is a dynamic and adaptable facility that can accommodate up to 300 people. Finally, the River Room is located on the Thames River and offers excellent views of London.

Century Club
Soho's hidden gem, the Century Club, is situated behind a quiet front entrance on Shaftesbury Avenue. The venue offers five stories of private rooms perfectly suitable for work, rest, and pleasure. You will find art-filled stairs, vibrant restaurants, brasseries, elegant offices, and lounges leading to the Club's pinnacle, the breathtaking rooftop terraces, which provide spectacular panoramic views of London. The five levels of creative areas are ideal for private parties. The venue is located only a short walk from Leicester Square station.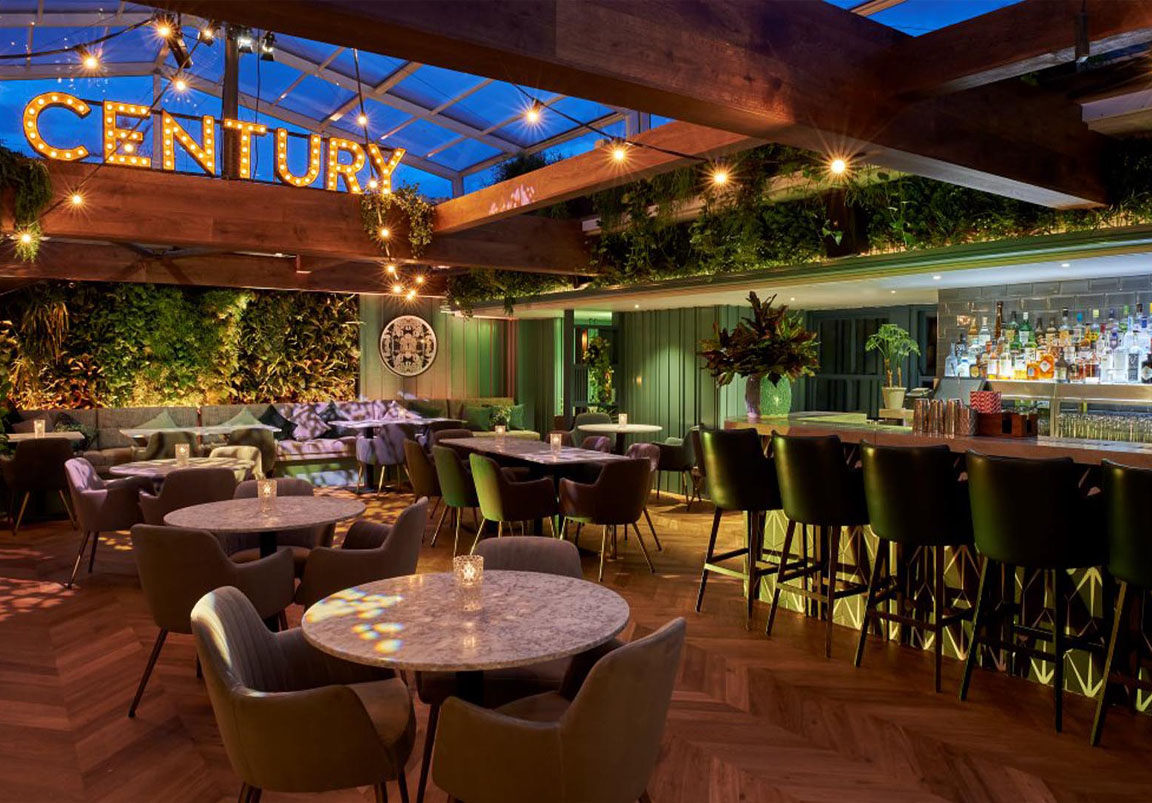 Sky Garden
Sky Garden is London's highest based public garden and a popular meeting place with panoramic views of the city's distinctive skyline. From here, you can see London from a great vantage point. Rich greenery, finely planted flowers, observation balconies, and an open-air patio are all part of the venue. Sky Garden was designed by Gillespies, an award-winning landscape architecture business. The architects used a combination of drought-resistant Mediterranean and South African plants to construct the gorgeously planted terraces. Individual plants were picked to function in harmony with the environment, blossoming in full colour all year round.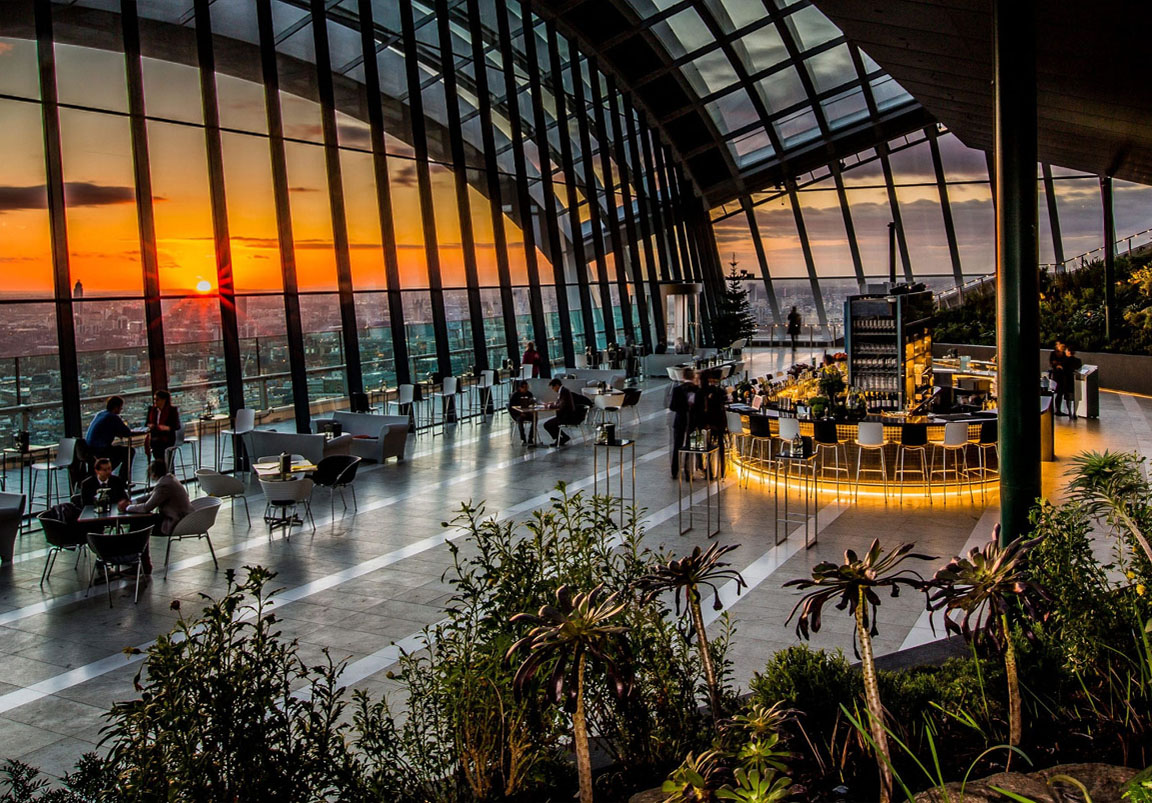 Le Fez
Le Fez is a hidden gem in Southwest London, where experienced bartenders will mix for you a classic or modern treat from Le Fez's magnificent collection of world class cocktails and spirits. Take a seat and get ready for a one-of-a-kind experience in the heart of Putney, where mystery and curiosity merge with French-inspired splendor. Enjoy a variety of DJs at Le Club, where the party keeps going until late at night. Another hidden jewel is the dreamy Le Jardin, a floral sanctuary matching the Garden of Eden. Find floral arrangements decorating the walls and ceiling, enhanced by special lighting, and tables encircled by golden birdcages.

BMA House
BMA House offers a blend of historical elements with cutting-edge audiovisual technology and is based in the center of London. The venue's architecture and historical elements illustrate the stories of its past, and with 22 locations to select from, including a botanical Garden and a lovely Courtyard, you're sure to find the perfect space for your event. The exclusive in-house caterer offers British-inspired, seasonal cuisine focusing on quality and wellbeing. The chefs select their ingredients locally, which not only minimizes food miles, but also guarantees that ingredients are presented at their greatest.

Bateaux London
Looking for something outstanding? Bateaux London might be the perfect venue for your event. From weddings to birthday parties, business events, and everything in between, Bateaux is here to make your occasion one to remember. The venue will drag you into the full pleasure of dining on the shimmering waters of the Thames, from the moment you walk off the old embankment onto the exquisitely designed boats. Discover a mouthwatering experience and cruise with unrivalled landscapes of modern and old London, spectacular live entertainment, outstanding service, magnificent décor, and tasty food and beverages.

Skylon
Skylon is located on the third level of the Royal Festival Hall at the Southbank Centre and provides breathtaking views through massive floor-to-ceiling windows. The restaurant serves modern British cuisine in a casual setting and takes pride in using sustainable ingredients in everything, from its meals to its drinks. The dining room is separated by a magnificent central bar, which is known for its outstanding cocktails. Skylon takes its name from the original iconic structure that was built for the 1951 Festival of Britain. This comfortable, casual location offers stunning views of the South Bank, and at night, the panorama is lighted with the silhouette of some of London's most iconic buildings.

RSA House
RSA House is a Georgian mansion that serves as an inspirational location for parties and events. The venue blends authentic architecture with modern design and technology, offering a truly special atmosphere in the heart of London. Up to 11 distinctive rooms provide an inspirational location for your event. The Great Room can accommodate conferences, banquets, wedding receptions and birthday celebrations.

The Windmill Soho
Great Windmill Street was named after a windmill that stood on the property in the 18th century. In 1909, the location became one of London's earliest theatres, known as the 'Palais De Luxe.' Today, this recreated landmark is a world of spectacular cuisine with no edge to the stage. After undertaking a complete renovation, the facility was reopened in July 2021 as 'The Windmill Soho.' You're welcome to step inside to enjoy a theatrical dining experience, which includes fascinating never-before-seen performances, a menu designed by Michelin-starred Chef Andrew McLeish and a cocktail selection by acclaimed mixologist Andy Mil.

Battlesea Power Station
The former power station, which was operational from the 1930s to the 1980s, is now a thriving mixed-use development that offers a unique blend of residential, commercial, and leisure spaces. The iconic building, designed by architect Giles Gilbert Scott, is widely considered as one of London's most recognizable landmarks. Today, Battersea Power Station is home to a vibrant community, with over 4,000 residents and over 50 businesses, including shops, restaurants, and offices. The venue also offers world-class cultural and leisure facilities, such as a rooftop infinity pool, a cinema, and a gym. With its central location and stunning views of the city, Battersea Power Station is an ideal venue for a wide range of events, including corporate events, product launches, and private parties.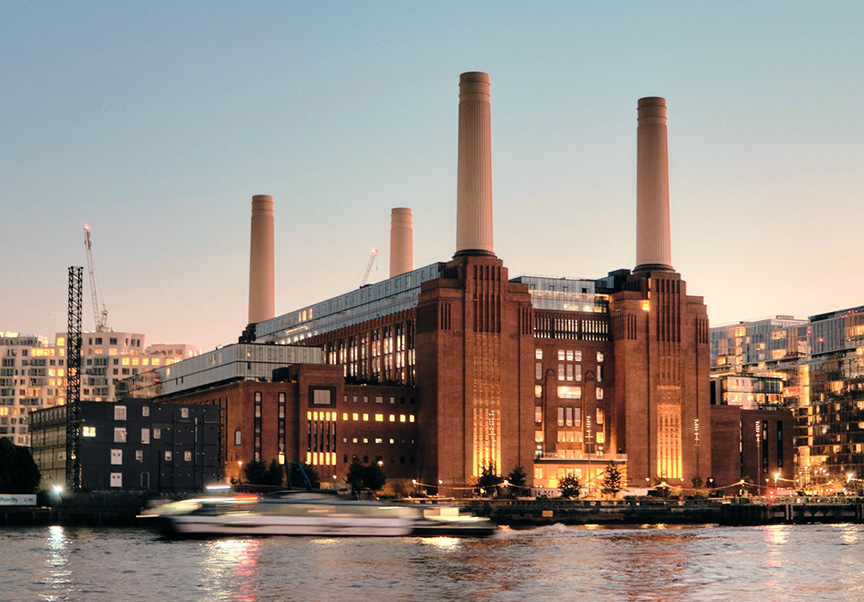 WACE Agency is dedicated to offering high-quality live music entertainment and dance performances for all types of events. Book our musicians, performers, live acts, and artists by filling out our online booking form. Enjoy exclusive entertainment and live performances at your wedding reception, private party, or corporate event.